Bargaining Updates
Why I'm Fighting for a Better Contract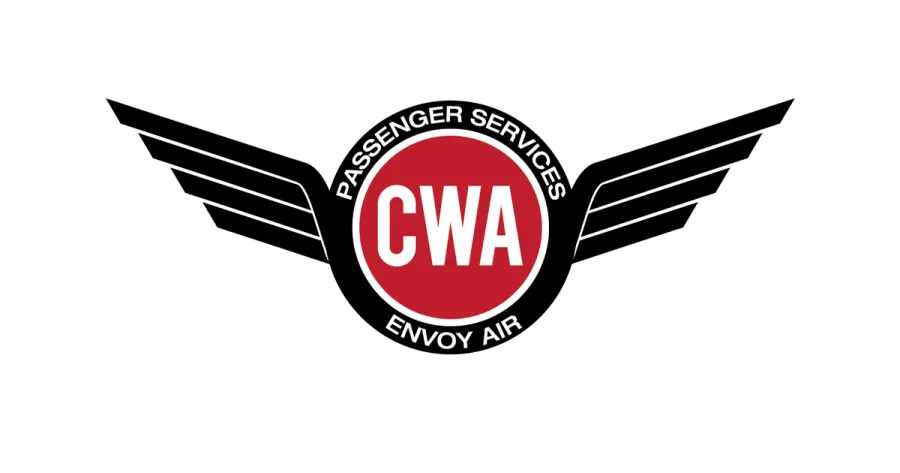 I've worked for Envoy at SGF for three years, and I love my job. We're a small station, so I basically do everything above and below the wing. I work with great people, and that's a big part of why I became a union activist. I want a level playing field so that every Envoy worker has a fair chance to excel. I want an end to poverty wages so we can support ourselves and our families.
Since the TA was voted down, I see people at my station getting more involved. We know we can't stand on the sidelines anymore. We've all got to stay informed about the bargaining process and get involved in mobilization at our stations. I always tell people, it's the best way to show the company we're serious about our demands and that we're not backing down. We're stronger when we stand up together!
I had the chance to see the bargaining process up close last week when I went to Dallas to observe the first mediation session. Our bargaining team handed the company dozens of letters with hundreds of workers' signatures demanding a fair contract. Then the mediator from the National Mediation Board met with our bargaining team and the company's team, first separately and then all together. The company didn't have a complete response to our April proposal, so we agreed to cancel our previously scheduled session on Wednesday. The mediator made it clear that he expects both parties to come to future meetings fully prepared and ready to make progress and negotiate. The company actually made a proposal within a couple of days. Our actions are making a difference!
What happens at the bargaining table matters to every one of us; there's no point in riding the sidelines. We are the union. So wear those CWA pins and stickers and stay informed!
We're sending out text messages and emails like this to make sure you know what's going on in bargaining and mobilization. If you haven't already, join the text message list by texting the word ENVOY to 69866.
In unity,
Toby Lane
Envoy Passenger Service Agent, SGF
P.S. Help us make sure every agent is getting our email alerts and text messages by clicking here to invite your co-workers to sign up. If you need more pins and stickers or are interested in joining the Mobilization Team, send a message to info@envoyagents.org today.
CWA and Envoy Air Reach Tentative Agreement
CWA-Envoy Bargaining Update June 20
CWA-Envoy Bargaining Update June 19